Following the positive reception of our Round 5 Tessellation recap, we offer this recap of round 6 of Ingress's 6-month long event that combines lore, a scavenger hunt, and repeatedly refreshing browser windows to fight against the opposite faction and the mysterious third-party Nemesis.
If you want to know more about the Tessellation itself, read our Primer.
Round 5 concluded with Nemesis and the Enlightened tied, and Resistance holding a 12-point lead.
Round 5:
NEM 044

–

ENL 044

–

RES 056

Round 6 had 12 tesserae released between January 13 and January 26. This ties round 5 for the most tesserae in a single round, but this time it lasted under 2 weeks.

Just as with round 5, factions get points in two ways, discovery and placement. But round 6 added some new stipulations that made things more challenging for both factions and easier for Nemesis.

For discovery, the faction that obtains each tessera and posts a screenshot in the relevant thread in the forums gets credit. Ordinarily discovery is worth 1 point, but can be worth more in the case of live drops or other special cases. In this round, the Resistance won 6 discovery points and the Enlightened won 6.
Discovery:
ENL +06

–

RES +06

For placement, if either faction predicts correctly, that faction gets 1 point. If neither faction predicts correctly, Nemesis gets 2 points. In this round, there were additional stipulations that required both factions to obtain certain tesserae within a specified timespan, or else neither faction would be permitted to predict a location, yielding Nemesis points.
Placement:
NEM +6

–

ENL +8

–

RES +1

So in this round the Resistance netted 7 points, to the Enlightened's 14, while Nemesis gained 6. At the end of Round 6, the score was:
Round 6 Final:
NEM 050

–

ENL 058

–

RES 063

It's still a very close game, and many points are still available for all 3 competitors in this challenge.
Detailed Scoring
Xth / X-ed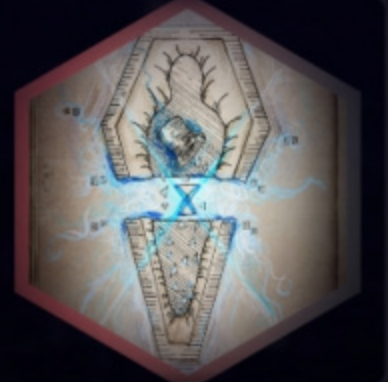 Forum Link: Xth / X-ed
Type of Drop: Global
Location: Global
First Discoverer: N3xxUn0
Placement Predictions: ENL – B03, RES – A04
Correct Placement: B03
Points assignment: ENL +1, RES +1
Calvin Transmission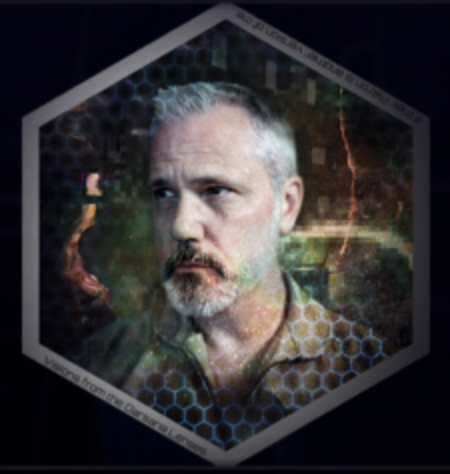 Forum Link: Calvin Transmission
Type of Drop: Global
Location: Global
First Discoverer: ifonz
Placement Predictions: ENL – H05, RES – H06
Correct Placement: H05
Points assignment: ENL +2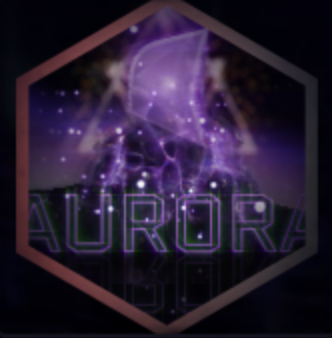 Forum Link: Aurora Ultimatum
Type of Drop: Targeted
Location: Tokyo, Japan
First Discoverer: ECHONET
Placement Predictions: ENL – C10
Correct Placement: C10
Points assignment: ENL +1, RES +1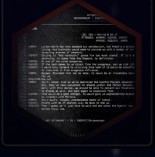 Forum Link: Travel as Shards
Type of Drop: Targeted
Location: Los Angeles, CA
First Discoverer: Perringaiden
Placement Predictions: ENL – L07, RES – B07
Correct Placement: B07
Points assignment: ENL +1, RES +1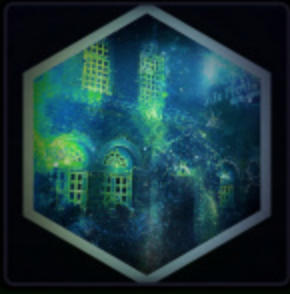 Forum Link: A Simple Wager
Type of Drop: Global
Location: Global
First Discoverer: Kaotas
Placement Predictions: ENL – C01
Correct Placement: C01
Points assignment: ENL +1, RES +1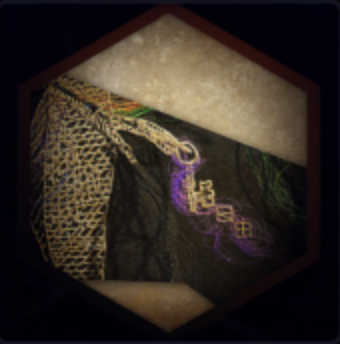 Forum Link: Who Killed Osiris Hank Johnson?
Type of Drop: Targeted
Location: Mosta, Malta
First Discoverer: Stormtail
Placement Predictions: ENL – G05
Correct Placement: G05
Points assignment: ENL +1, RES +1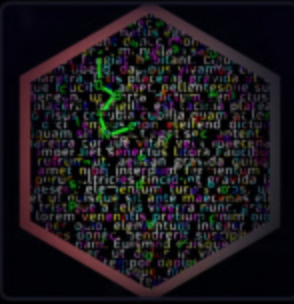 Forum Link: Ninth
Type of Drop: Targeted
Location: Granada, Spain
First Discoverer: LeppyR64
Placement Predictions: ENL – K04
Correct Placement: K04
Points assignment: ENL +2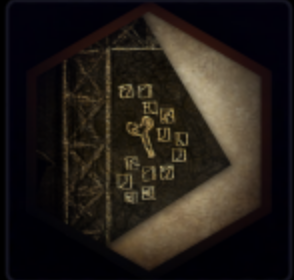 Forum Link: Who Killed Wendy?
Type of Drop: Targeted
Location: Chicago, USA
First Discoverer: DisasterScotch
Placement Predictions: ENL – N04
Correct Placement: N04
Points assignment: ENL +2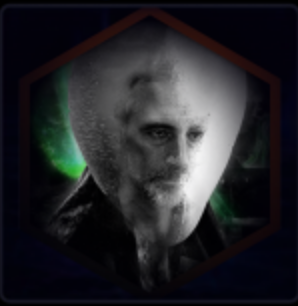 Forum Link: Avenir Unmasked
Type of Drop: Global
Location: Global
First Discoverer: YutoRaion
Placement Predictions: ENL – D12
Correct Placement: D12
Points assignment: ENL +2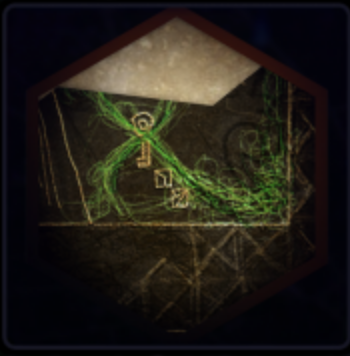 Forum Link: Who Killed Misty Hannah?
Type of Drop: Targeted
Location: Florence, Italy
First Discoverer: zannain
Placement Predictions: N/A
Correct Placement: B04
Points assignment: RES +1, NEM +2
Note: Because ENL did not obtain the Tessera within the prediction window, neither faction could predict placement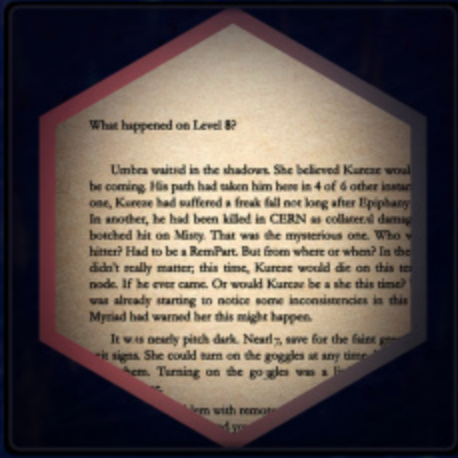 Forum Link: Eight
Type of Drop: Targeted
Location: Rome, Italy
First Discoverer: ifonz
Placement Predictions: N/A
Correct Placement: E04
Points assignment: RES +1, NEM +2
Note: Because neither faction obtained the Tessera within the prediction window, neither faction could predict placement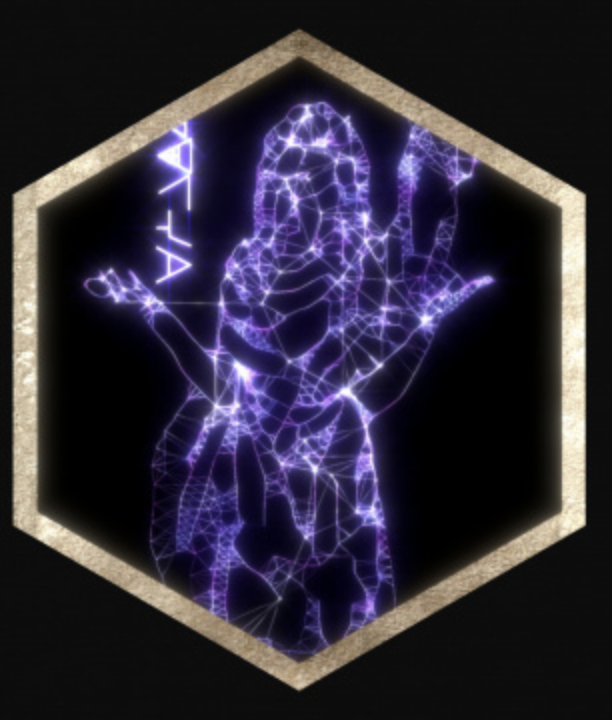 Forum Link: Visionary Archetype
Type of Drop: Targeted
Location: Paris, France
First Discoverer: Khatre
Placement Predictions: N/A
Correct Placement: D11
Points assignment: RES +1, NEM +2
Note: Because neither faction obtained the Tessera within the prediction window, neither faction could predict placement