A new version of the Ingress scanner is beginning to roll out today with a new "Portal Scanning" feature as described on the Ingress Community Forums. This feature, which will only be available to Level 16 and recursed agents at this time, will allow agents to submit scans to enable future Augmented Reality Features in Ingress.
Niantic has often featured agents standing in front of Ingress portals engulfed in green or blue flames, from the earliest teaser videos about the game to more recent Ingress Prime videos, but that feature has not (as of yet) been available in game.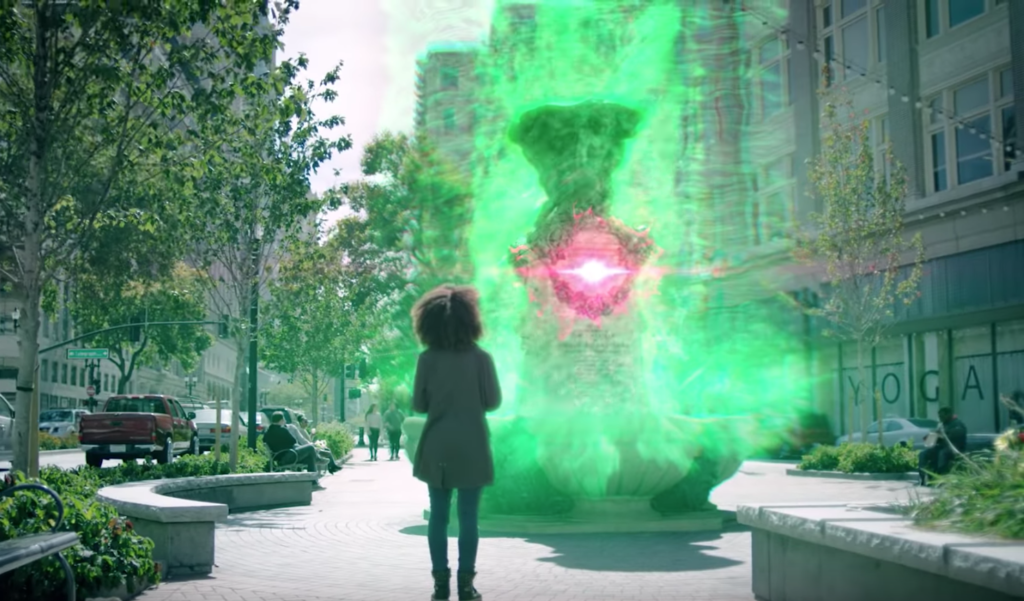 Agents who submit photo scans will also be eligible for a new badge, at the following tiers:
Bronze: 50 Portal Scans
Silver: 250
Gold: 1,000
Platinum: 3,000
Onyx: 6,000

We jokingly predicted AR portal battles in our first Field Test Hexathlon post. We guessed that the Field Test would involve "AR Mode resonator deployment – Testing this feature imported from Niantic's other games, agents must activate AR-mode, at which point the agent must move around a portal and use the device camera to align the resonator in its precise position to deploy the resonator. To complete this task, agents must use AR-mode to deploy a minimum of 60 resonators."
While it was a joke then, let's see how close this comes to reality once enough agents earn the wolf badge.