I don't believe in fate
No psychic vision
But when things fall into place, superposition
Someone just got this song in my head, so I am passing it along.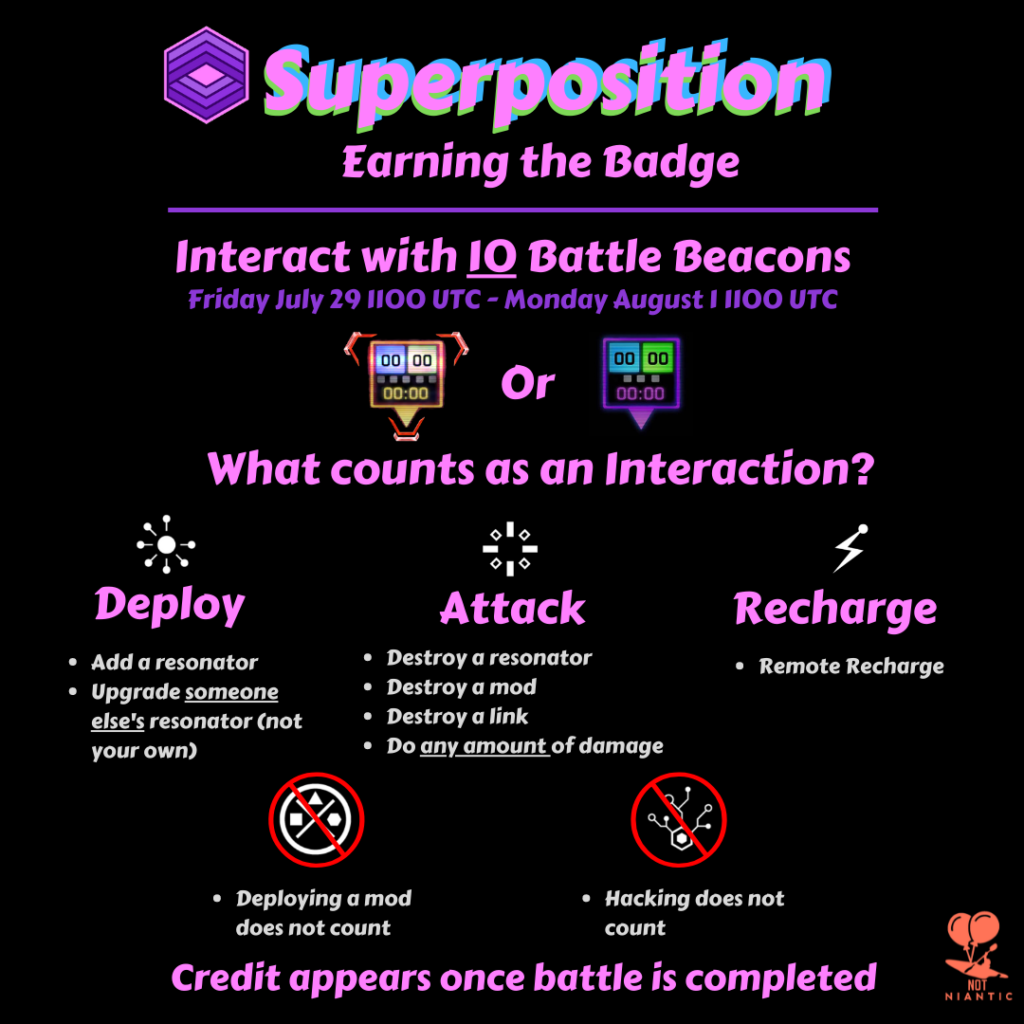 Superposition starts this weekend. The big event is in Munich – a full-fledged anomaly with Go Ruck, NL-1331, parties, swag, and more. No matter what we do / I'll be there with you! I hope to see a bunch of you in Munich, but that's not the only way to earn the badge.
Why don't we collide the spaces that divide us? You can earn the badge anywhere in the world, this infographic explains how.